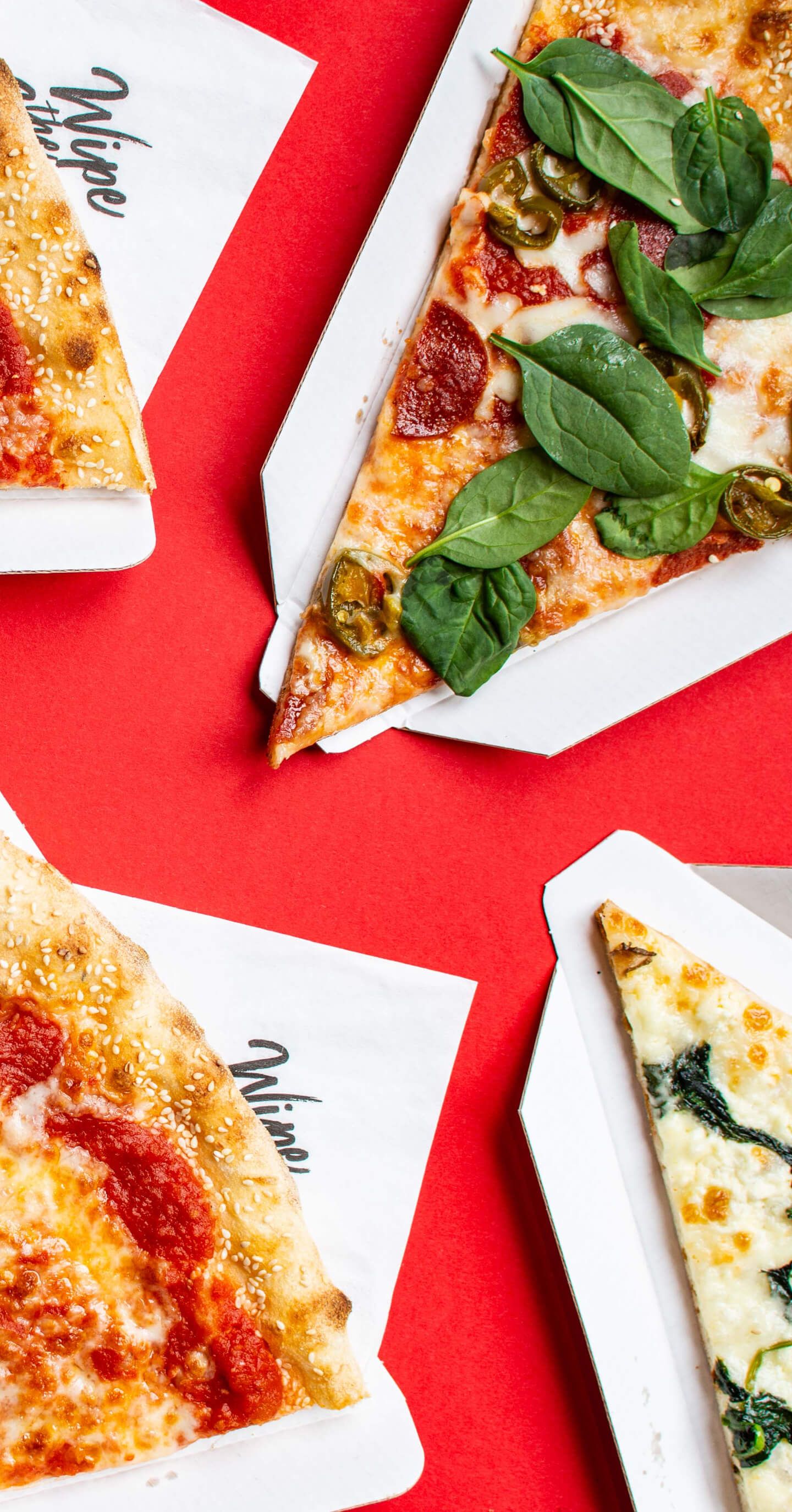 New york pizza
Toni LOCO
Go big or go home, isn't that one of people's favorite expressions? In that light, how can we let guests leave our doorsteps without giving them a chance to put these words to action. The Food Department has therefore reserved a spot for a concept serving authentic 50 centimeter pizzas, very unique to Amsterdam. After rolling out the dough to such great sizes it is sprinkled with shredded mozzarella cheese and topped with the freshest ingredients. That is not all this concept has to offer, as we have happily come to find out that they are not only big, they are also delicious.
Toni Loco is a premium Italian-American style restaurant that is an expert in the pizza field. In itself it is already a great picture that people love, the flying flour, the hot oven, the perfect dough. Tossing that dough to create a thin tasty crust that can be cut into slices that lay well in the hand, is an art that Toni Loco has embraced fully. Respecting this craft, Toni knows not to mess around with what is right. That is why it keeps the toppings authentic. However, they also serve traditional pizzas with a modern twist. You are free to indulge in an array of new tastes, from sesame crusts to green pizza. This is a mentality that runs through the entire concept, authentic, puristic and innovative.
GRAB A SLICE
And let's be honest, what is more fun than covering the whole of your table-top with pizza, grabbing some drinks, and sharing those cheesy slices of glory with your friends? Only one way to find out, so come to The Food Department, look for Toni Loco and grab a slice or two! Or three… Or four…
ADDRESS
The Food Department
Downtown Food Hall
2nd Floor Magna Plaza
Nieuwezijds Voorburgwal 182
1012 SJ Amsterdam
OPENING HOURS
Mon-Thu   12:00-20:00
Fri-Sun      12:00-21:00
Due to COVID-19 measures, we can only offer delivery. More info here.