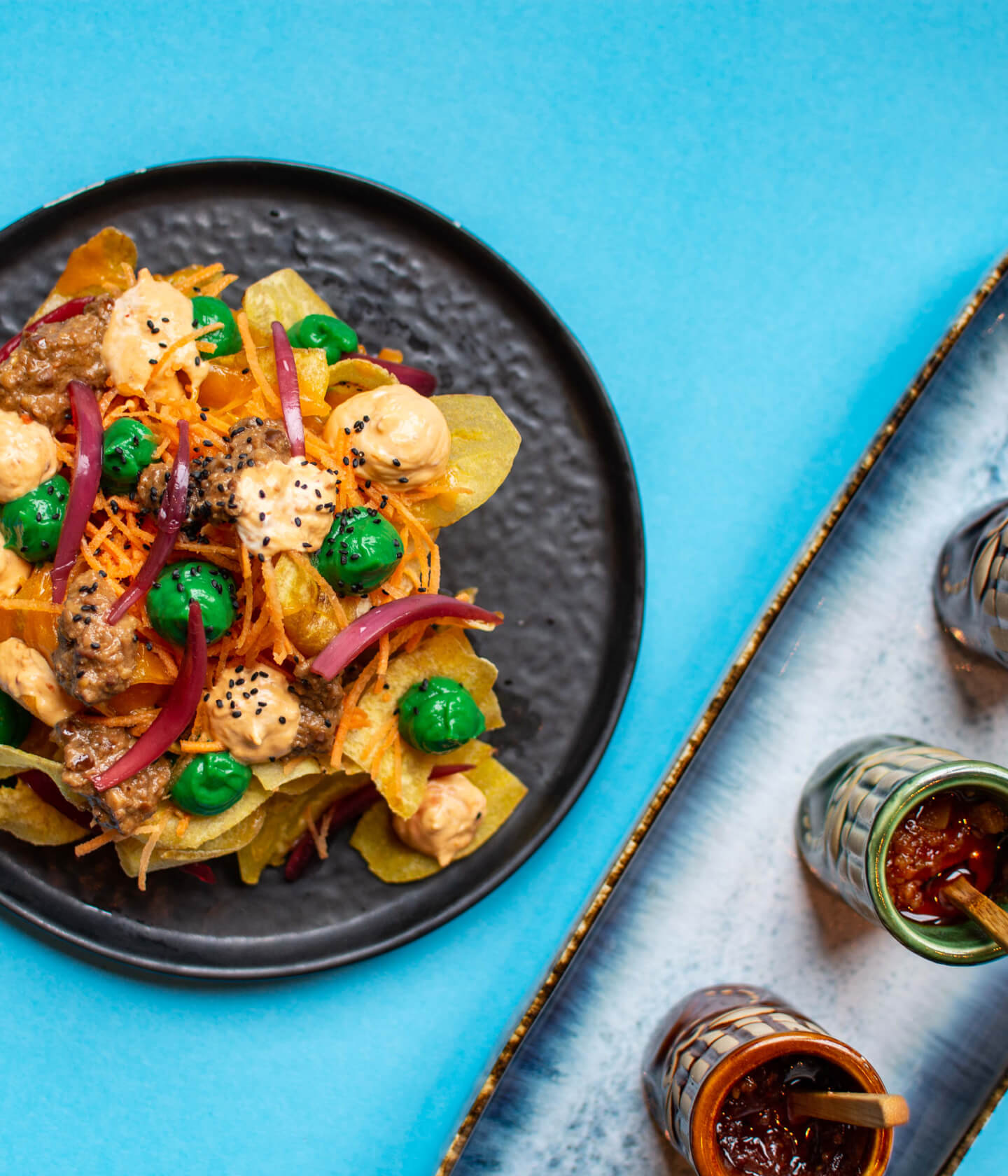 Now we all love Island food, no questions there. But the Dutch are also very familiar with the Moluccan Island cuisine, as they have fostered this rich culture for over three generations in the Netherlands. The Moluccan Islands are located in the pacific. Here Asian cuisines are often known for their large rice tables, bringing families together with extensive dinners. 
Ta Toru is a snack bar with a generous nod towards the Moluccan Island cuisine. The three cousins behind this great concept all have Moluccan roots. Put that heritage together with their love for the kitchen and the energy served to them by our amazing city, and you've got yourself a winner. With their Fries and Rice bar they transform the Dutch 'kapsalon' into a surprisingly luxurious, tasty dish, how can it go wrong? That's right, it can't. Especially because these boys have extensive culinary experience in kitchens throughout our city. Now it is their turn to take the reins, their turn to show us good tasty food the way they love having it themselves! In one bite you can experience the flavours of heritage, family, good food. Make sure to come to the Magna Plaza, load your fries or rice, sit down at the boys' kitchen and get yourself a piece of that action.
CONTACT

ADDRESS
The Food Department
Downtown Food Hall
2nd Floor Magna Plaza
Nieuwezijds Voorburgwal 182
1012 SJ Amsterdam
OPENING HOURS
Mon-Thu   12:00-20:00
Fri-Sun      12:00-21:00
Due to COVID-19 measures, we can only offer delivery. More info here.