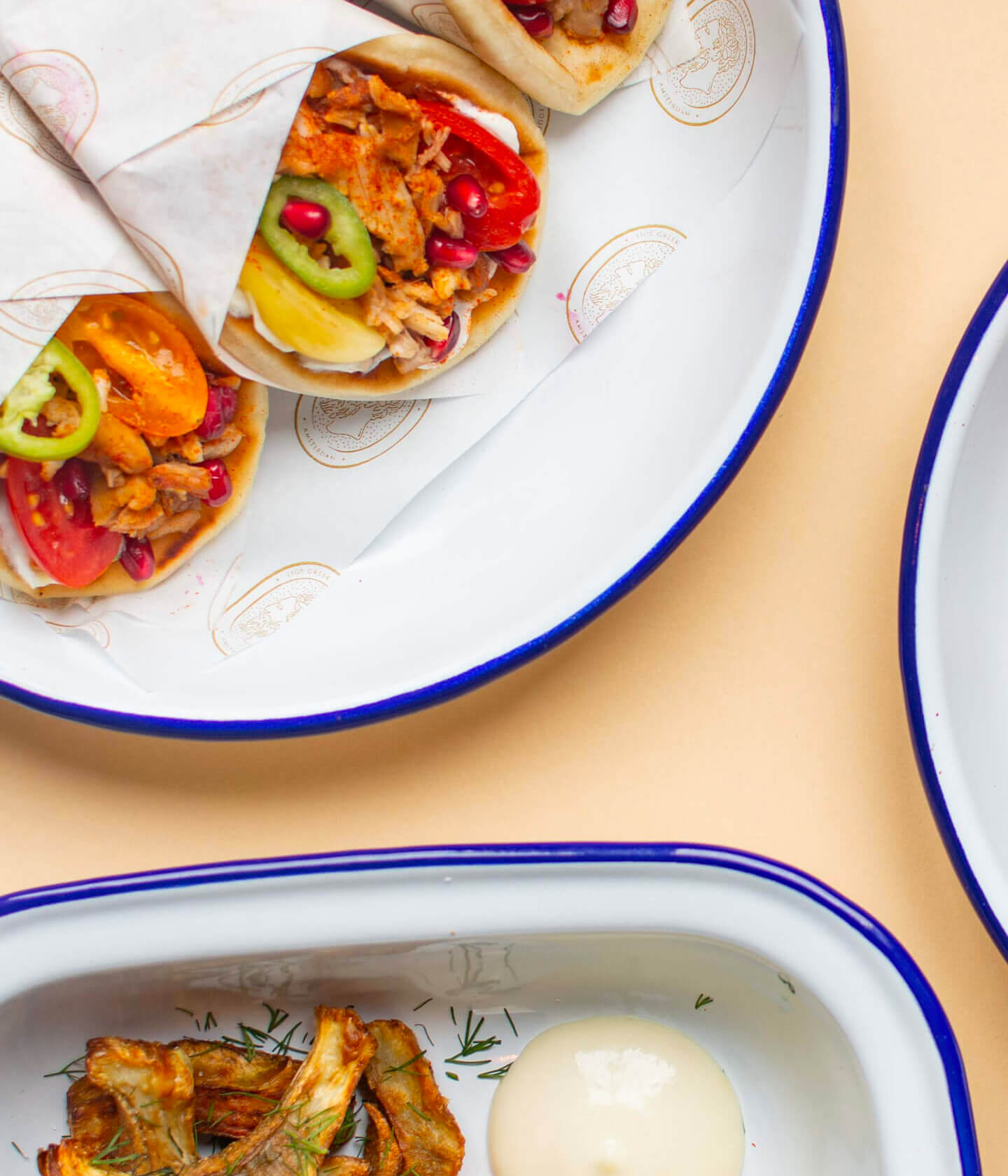 LIOS
GREEK
The Food Department appreciates true classics among cuisines, especially when executed in an authentic and massively tasty way. Right next to the wine- and beer bar, you will be able to enjoy Greek Streetfood the way it was intended. All myths aside, this is where a rich history comes to life. This is the place you can come for the real taste of Greece, eat the honest food that is passed down generations. All with a modern twist and taken to the next level.
The Greek cuisine as we have come to know it in our country, does not do justice to the vast culinary heritage it has to offer. LIOS takes pride in going back to the Greek basics, especially vegetables play a great role. Whilst being prepared in the same traditional manner as the meat, it serves as an innovative approach to the cuisine. Being entangled in both Greek and Dutch culture, the men behind LIOS are keen to introduce this uniqueness to the public. And where best to do this than in the beating heart of our capital city. 
THE REAL GREECE
So come to The Food Department and taste the real Greece. You will see no Zeus, but you will be struck by traditional Mediterranean flavours. There will also be no Medusa, but the intriguing smells of simple yet beautiful ingredients will seduce you nonetheless.
OPENING HOURS
Mon-Thu   12:00-20:00
Fri-Sun      12:00-21:00
Stands have different opening times. For more info check here.