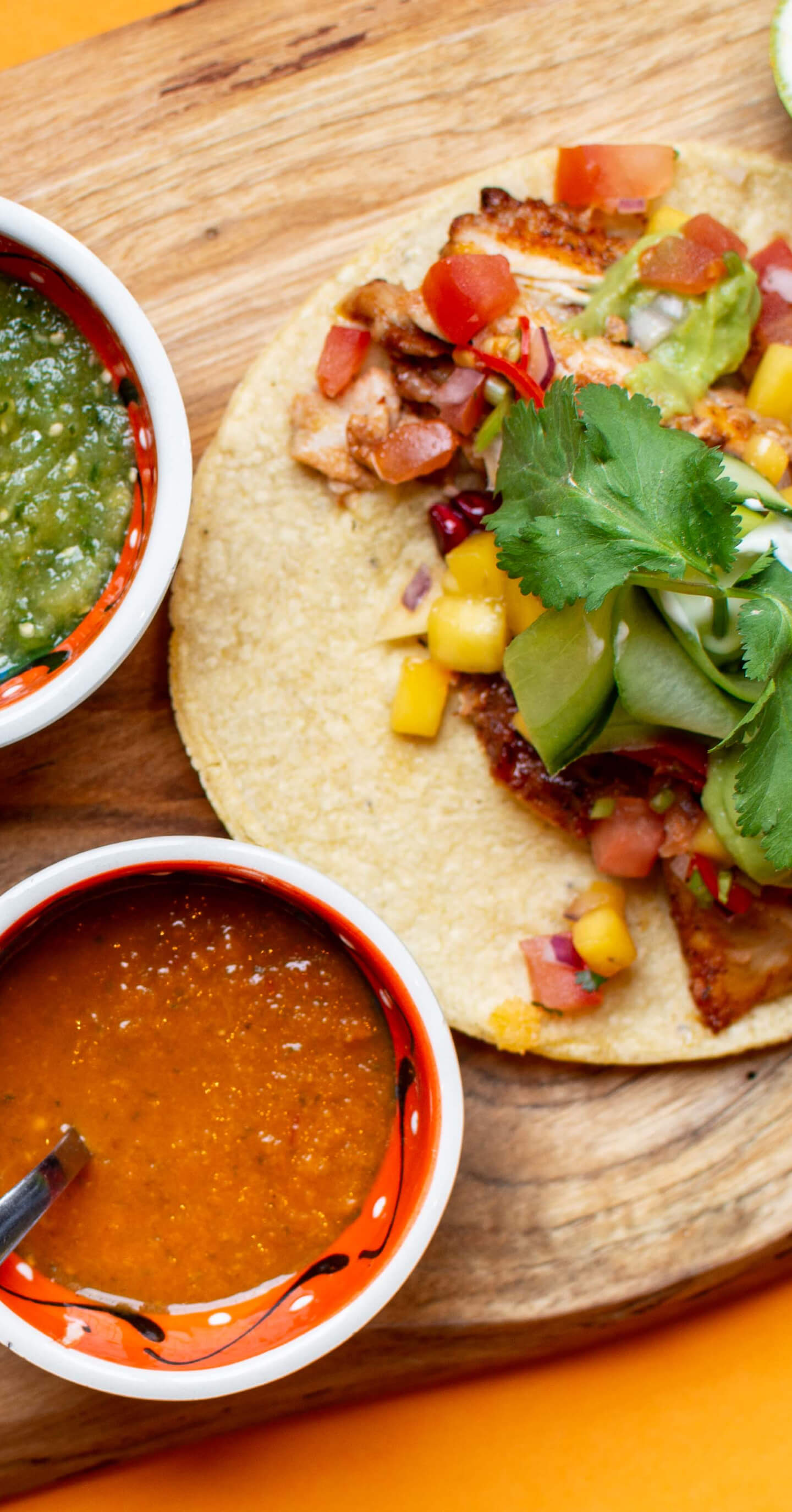 Mexican
tacos and tequila
If anything defines a food hall, it is the abundance of rich, tasty, easy-to-eat finger food. Imagine small bites carrying their weight by delivering smashing flavours, all in the light of Modern Mexican food. Luckily you don't have to imagine, all you have to do is visit our latest Tacos and Tequila. The boys make the tacos with their modern approach to the authentic Mexican cuisine. After travelling the world, the men behind this exciting concept have discovered the Mexican kitchen on a whole new level. Experimenting with traditional recipes, they appeal to the known pallet. But best of all, they combine these flavors with surprisingly fun and trendy ingredients. 
BEST TACOS IN TOWN
With their love for tacos came the love for tequila. A match made in heaven. Or even better, a match made in our food hall. Grab a taco at their stand and a tequila at one of the bars and immerse yourself in South American spheres. Providing these extra elements of creativity in their favorite cuisine, the guys decided to start their own place with the best tacos in town. Some say it's the best Mexican you can get in Amsterdam.
CONTACT
ADDRESS
The Food Department
Downtown Food Hall
2nd Floor Magna Plaza
Nieuwezijds Voorburgwal 182
1012 SJ Amsterdam
OPENING HOURS
Mon-Thu   12:00-20:00
Fri-Sun      12:00-21:00
Due to COVID-19 measures, we can only offer take-away and delivery. More info here.