DINNER DATE
with Fries & Bar by TA TORU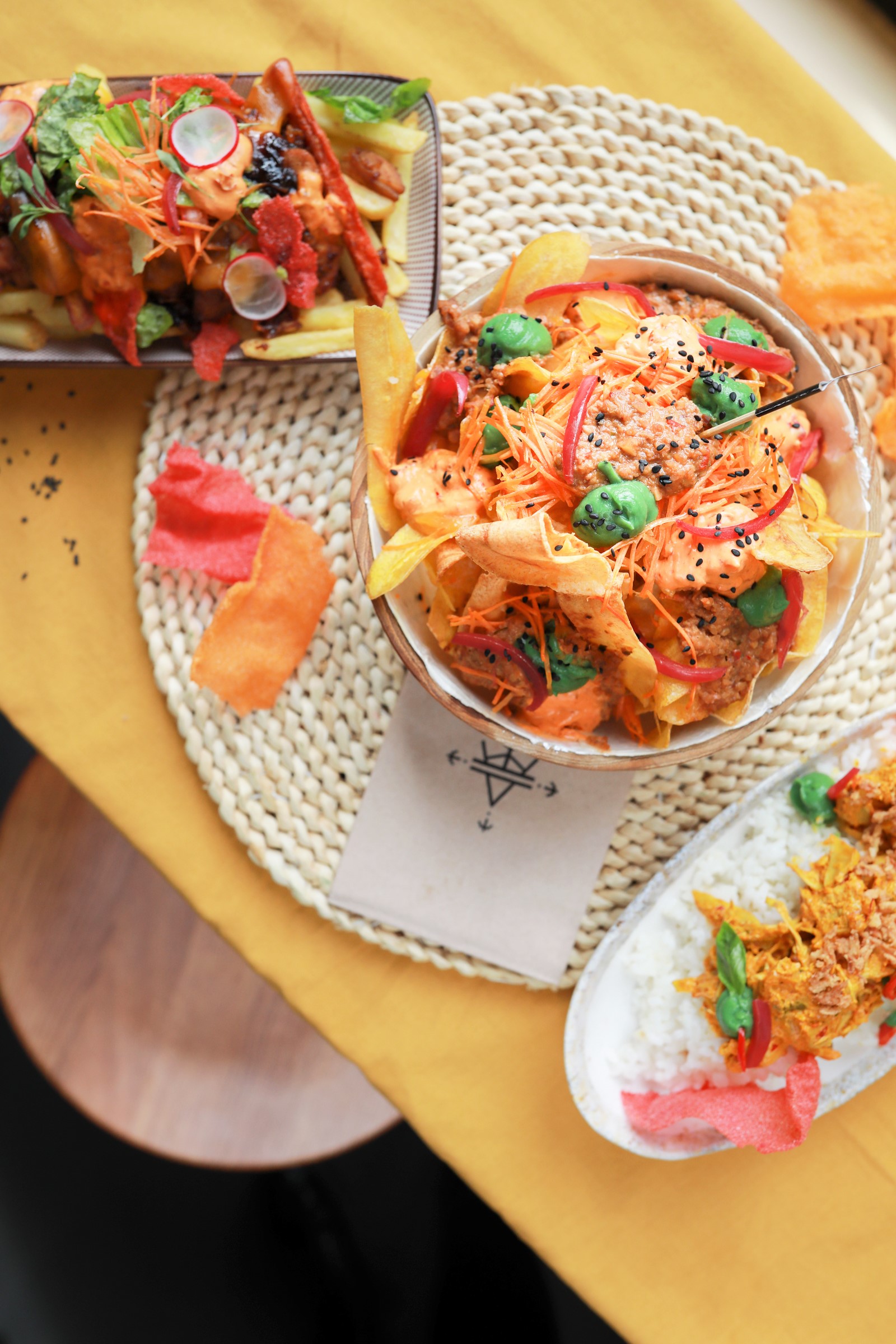 a proper introduction
The benefit of working with relatives? You know each other through and through and you just know what everyone has to offer. The Souhuwat brothers and cousin Wattilete founded Ta Toru. A sate-bar with modern dishes based on traditional Moluccan flavors. They pulled the 'rice table' apart and transformed it into a shared-dining concept. Ta Toru recently changed their concept in The Food Department to Fries & Bar by Ta Toru. They won't be serving their known saté for now, but keep on reading to find out what's on the menu. You won't be disappointed!  
Naftali, Najeah and Jeziel all have quite a lot of experience in the hospitality industry and are used to working long hours in the kitchen. This is certainly reflected in their dishes: they are all works of art.  
Keep on reading!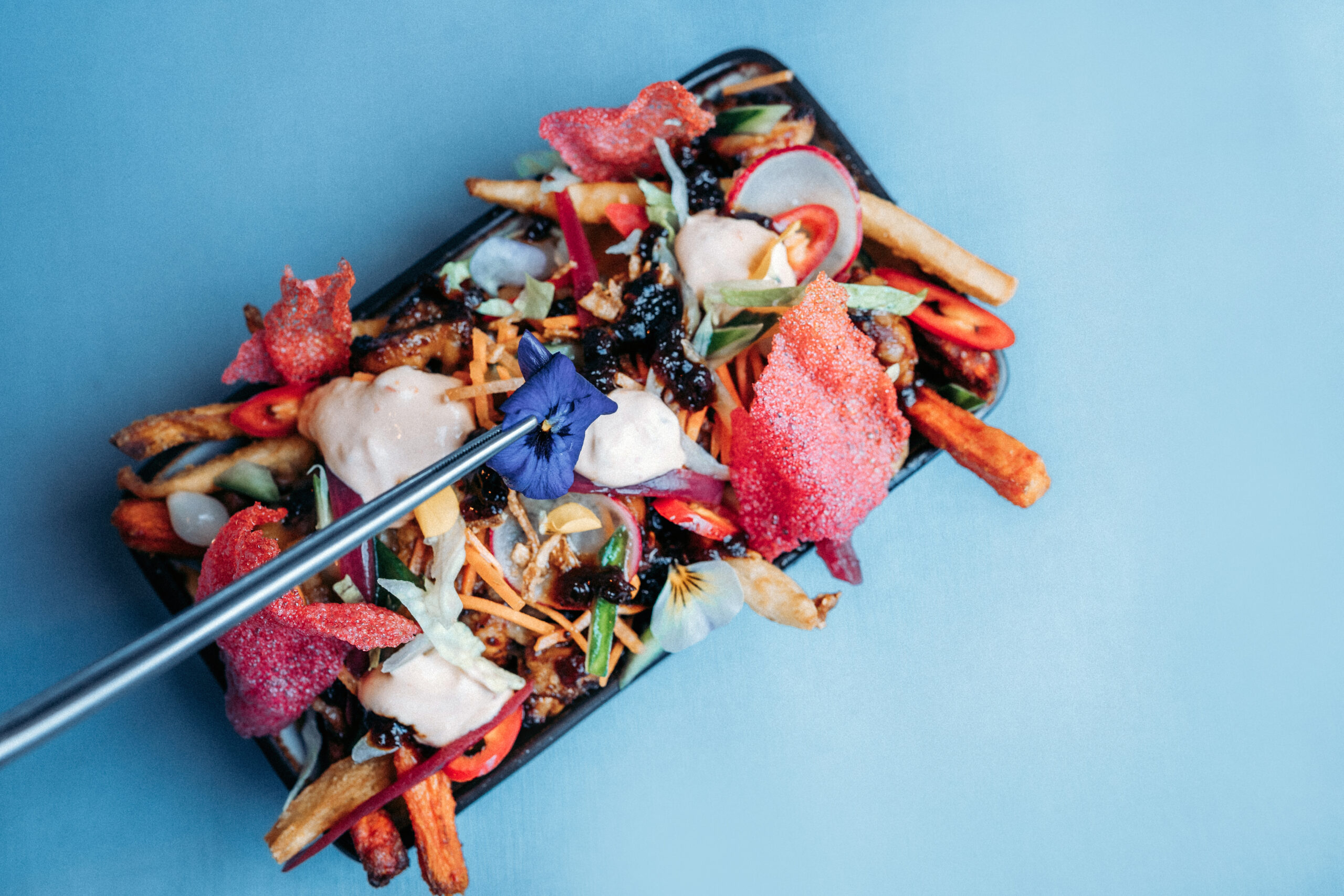 modern dishes, authentic flavours
The dishes consist of classics you may already know, such as; bruschetta and nachos… but with a Moluccan twist. The 'banachos' are made of banana chips with saté and the bruschetta is made with a base of tempeh. The menu is one of the most unique menus we've ever seen. All dishes are approved by the mothers of the three gentlemen – and mamma knows best!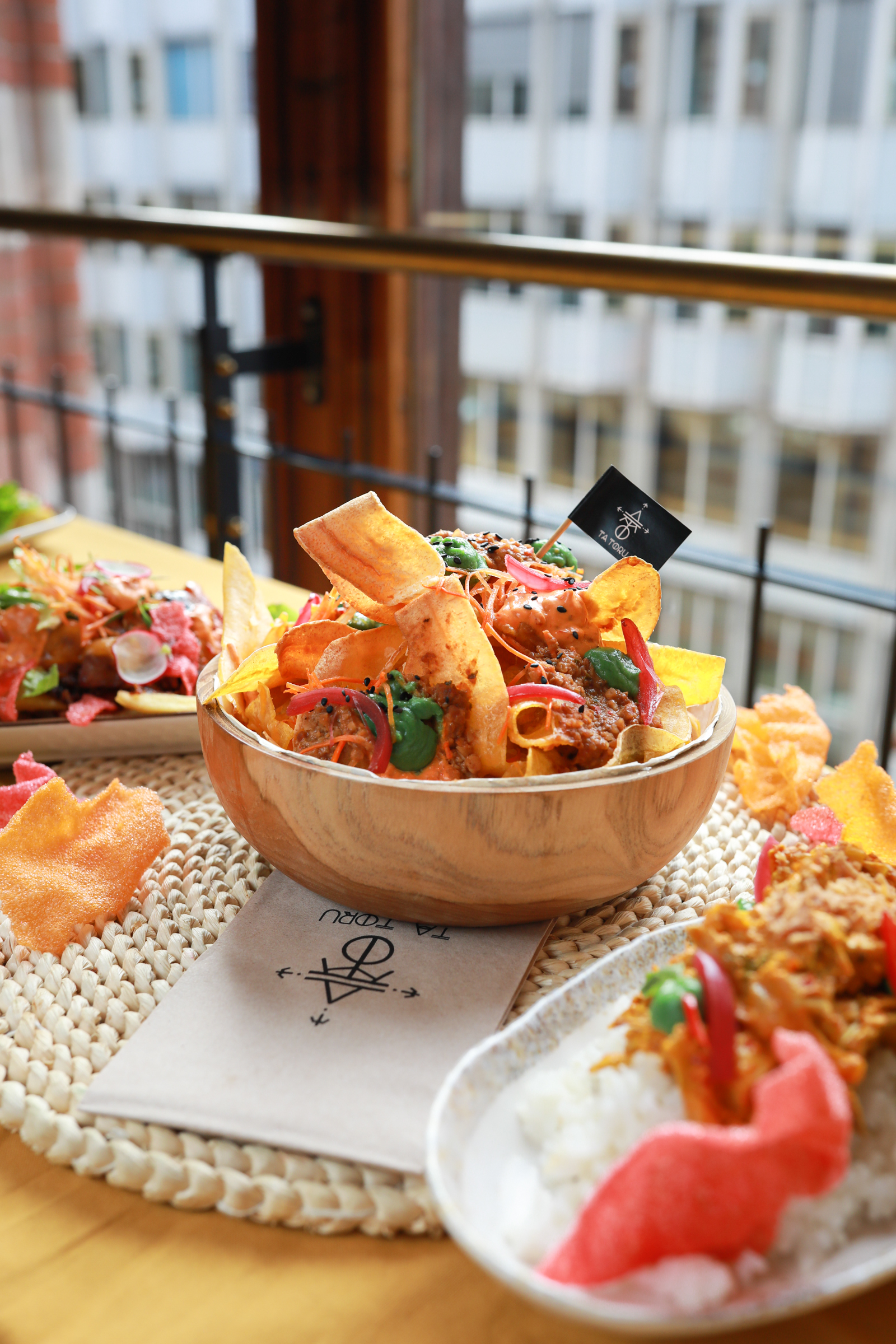 recommandations
What will be your first order at Ta Toru? The 'kapsalon' is highly recommended and one of their bestsellers! Vegetable fries with lemongrass, marinated chicken, cheese, delicious sauce and salad. There is also a vegetarian kapsalon available! Order in and support this amazing and unique business!
ADDRESS
The Food Department
Downtown Food Hall
2nd Floor Magna Plaza
Nieuwezijds Voorburgwal 182
1012 SJ Amsterdam
OPENING HOURS
Monday        CLOSED
Tuesday        CLOSED
Wednesday   12:00-21:00
Thursday       12:00-21:00
Friday            12:00-21:00
Saturday       12:00-21:00
Sunday          12:00-21:00
*Monday to Thursday we have limited availability, please check the open stands on the spot