THE FOOD DEPARTMENT'S OWN XMAS BASH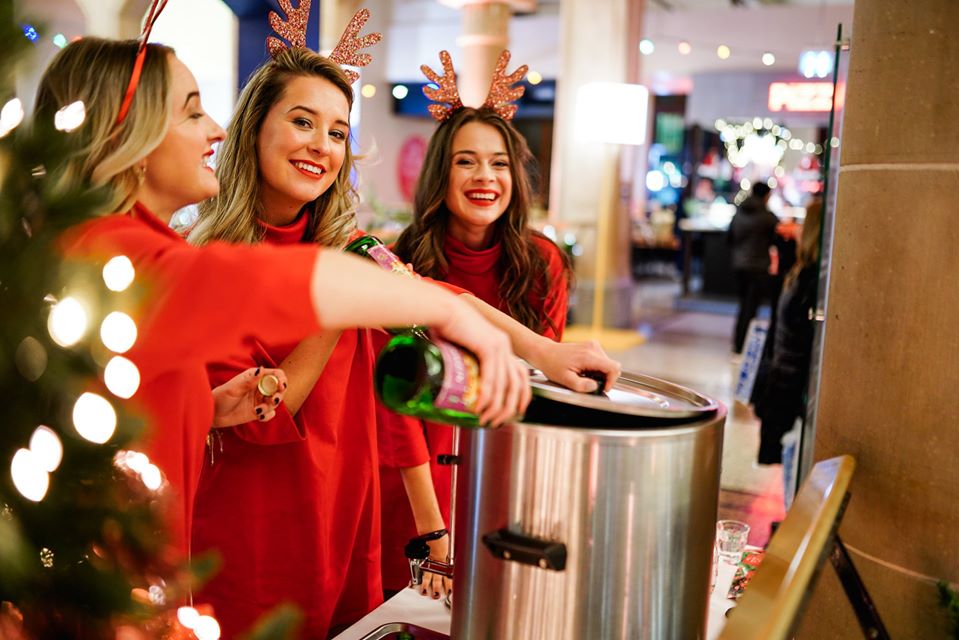 TFD'S OWN XMAS BASH
On the 6 December 2019 The Food Department organised it's first XMAS Bash, getting people in the cozy Christmas mood! Each visitors was welcomed by a cup of Glühwein (or warm Chocomel for the little ones) by the entrance. The whole area was decorated to create a pleasant atmosphere for everyone. Our stands even prepared some special Christmas dishes!
We had prepared entertainment for everyone – both adults and kids! The Food Department had a Santa Claus who gave little gifts for the kids in a special Kids Corner to help parents fully enjoy their stay without worries. On top of that, adults could enjoy a special Christmas Bingo game hosted by a drag queen! Curious how it was? Check Facebook for some pics!
We are excited to celebrate this Christmas with you as well. Because it's never too early for Christmas! 
ADDRESS
The Food Department
Downtown Food Hall
2nd Floor Magna Plaza
Nieuwezijds Voorburgwal 182
1012 SJ Amsterdam
OPENING HOURS
Monday        CLOSED
Tuesday        CLOSED
Wednesday   12:00-21:00
Thursday       12:00-21:00
Friday            12:00-21:00
Saturday       12:00-21:00
Sunday          12:00-21:00
*Monday to Thursday we have limited availability, please check the open stands on the spot