1100M² DIVERSE FOODSTANDS AND BARS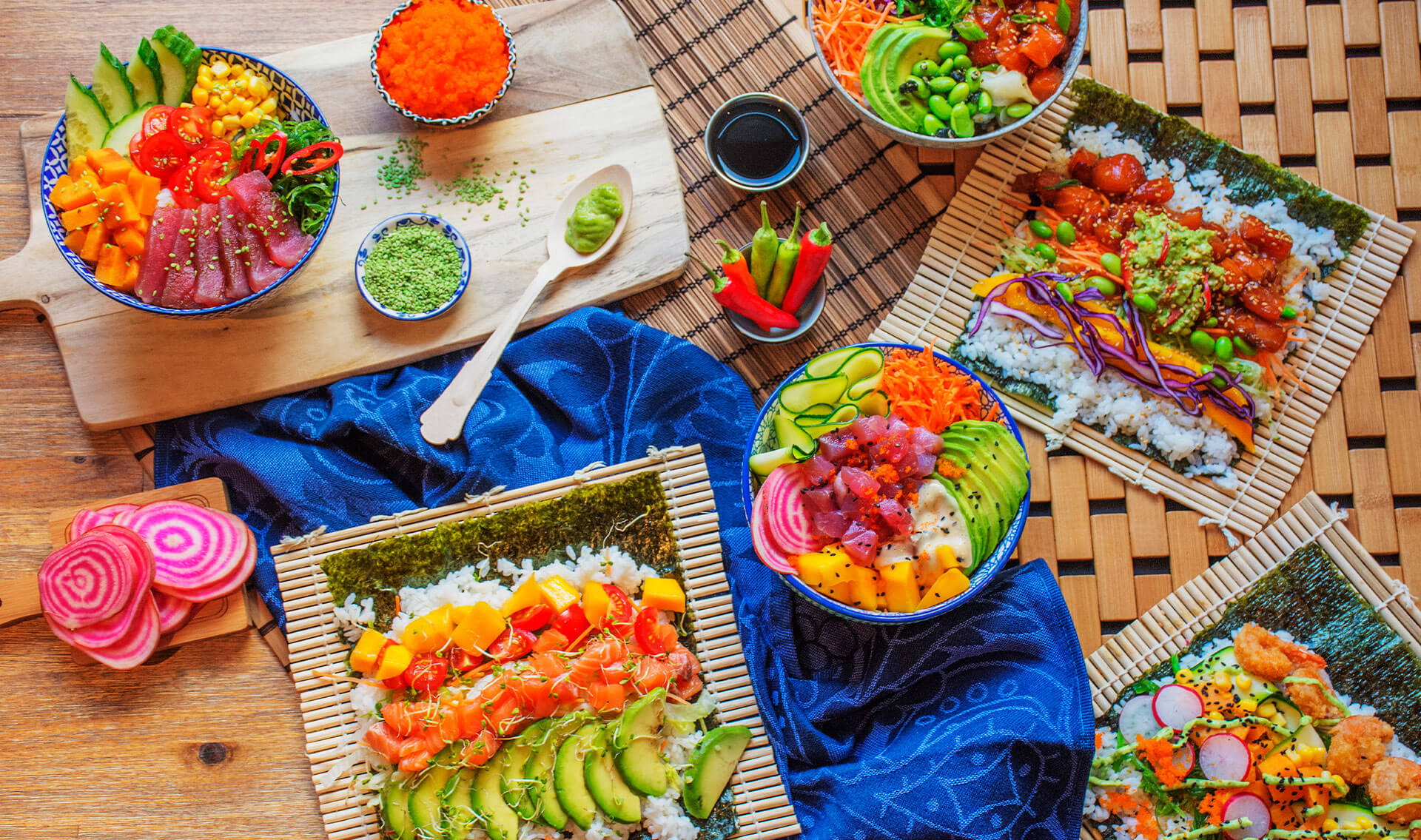 (English version below)
vergeten?
Jarenlang zaten de ramen dichtgeplakt. 'Dat snap je toch niet?', gnuift Laurens van Rooijen. Al is het toekomstige The Food Department nog meer bouwplaats dan foodhal, het herwonnen uitzicht op de Nieuwe Kerk, de Nieuwezijds Voorburgwal, en de Spuistraat is nu al onweerstaanbaar. Minstens zo onweerstaanbaar moeten de gerechten en drankjes zijn die vanaf begin 2019 geserveerd worden op de tweede verdieping van het Magna Plaza. Met zo'n 15+ foodstands, 3 bars en een coffee corner haalt The Food Department veelal Amsterdamse smaakmakers naar een vergeten warenhuis.
Vergeten? Toch niet helemaal. Laurens: 'Er lopen hier nog altijd 3 miljoen mensen per jaar langs. Van de Dam naar de Westerkerk. En de helft daarvan komt nog altijd naar binnen. Het Magna Plaza heeft zoveel meer potentie dan we haar nu toebedelen''. Robert Bukvic, de CEO van coworking- (flexwerkkantoren) en coliving-initiatief Rent24, kon zich vinden in die gedachte. Hij gaf Amsterdammers Laurens van Rooijen en Edwin Spier de mogelijkheid iets met de potentie van het warenhuis te doen. Samen zijn ze verantwoordelijk voor de ontwikkeling van Amsterdams nieuwste foodhal. Edwin: 'We willen onszelf onderscheiden met concepten die de smaken van onze hoofdstad bepalen.
Bron: Hotspotjes | www.hotspotjes.nl/eat-drink-hotspot/amsterdam/the-food-department
unieke plek
Een zorgvuldig gekozen selectie. Amsterdamse glorie en innovatieve foodconcepten. Als hoofdpostkantoor wist dit pand ooit mensen over de hele wereld met elkaar te verbinden. Dat proberen we hier anno 2018 opnieuw te doen. Met lekker eten en drinken.

Naast zo'n 15+ foodstands trekken er 3 bars in op de 1100m² van het monumentale postkantoor: Een biergarten met hoge tafels en speciaal bieren, een cocktailbar met uitzicht over het Paleis en een immense centrale bar omringd door meters hoge ramen waar barhangers uitkijken over 't krioelende komen en gaan van de Spuistraat en Raadhuisstraat. Edwin: 'Er ligt nu alleen een stapel gipsplaten en de ruimte is al prachtig. Deze unieke plek zat gewoon altijd verborgen in het Magna Plaza.'
Het interieurontwerp balanceert de architectuur van het pand en diens nieuwe functie als food hall, waarbij klassieke materialen op een moderne manier terugkeren. Zitplaatsen zijn vrij door de ruimte verspreid en door iedereen te gebruiken. Daarnaast hebben verschillende foodstands ook plekken aan de keuken. Edwin: 'Dat is op feestjes immers ook altijd de beste plek om rond te hangen.' De aparte coffee corner maakt van The Food Department een all day food hall die zeven dagen per week van 10 uur 's ochtends tot 10 uur 's avonds geopend is.
(English version)
Forgotten?
For years, the windows were completely shut. "You don't get that, right?" Laurens van Rooijen chuckles. Although the future The Food Department still looks more like a construction site than a food hall, the regained view of the Nieuwe Kerk, Nieuwezijds Voorburgwal and Spuistraat is already irresistible. At least as irresistible as the dishes and drinks that will be served on the second floor of the Magna Plaza from early 2019. With such 15+ food stands, 3 bars and a coffee corner, The Food Department will bring Amsterdam tastemakers to a forgotten department store.
Forgotten? Not entirely. Laurens: "There are still 3 million people here every year. From the Dam square to Westerkerk. And half of that still come in. The Magna Plaza has so much more potential than we now allocate it to. " Robert Bukvic, the CEO of coworking (flex work offices) and coliving initiative Rent24, agreed with this idea. He gave Amsterdammers Laurens van Rooijen and Edwin Spier the opportunity to do something with the potential of the department store. Together they are responsible for the development of Amsterdam's newest food hall. Edwin: "We want to distinguish ourselves with concepts that determine the flavors of our capital city."bepalen.
Source: Hotspotjes | www.hotspotjes.nl/eat-drink-hotspot/amsterdam/the-food-department
A unique spot
A carefully chosen selection. Amsterdam glory and innovative food concepts. As the main post office, this building once connected people all over the world. We are trying to do this again in 2018. With good food and drinks.
In addition to some 15+ food stands, 3 bars are moving into the 1100m² of the monumental post office: a beer garden with high tables and special beers, a cocktail bar with views over the Royal Palace and an immense central bar surrounded by high windows where bar addicts look out over the teeming "coming and going" of Spuistraat and Raadhuisstraat. Edwin: "There is now only a stack of drywall and the space is already beautiful. This unique place was always hidden in the Magna Plaza. "
The interior design balances the architecture of the building and its new function as a food hall, with classic materials returning in a modern way. Seats are freely distributed throughout the room and can be used by everyone. In addition, various food stands also have sitting spots next to their kitchens. Edwin: "After all, that's always the best place to hang out at parties." The separate coffee corner turns The Food Department into an all-day food hall that is open seven days a week from 10 a.m. to 10 p.m..
OPENING HOURS
Mon-Thu   12:00-20:00
Fri-Sun      12:00-21:00
Stands have different opening times. For more info check here.