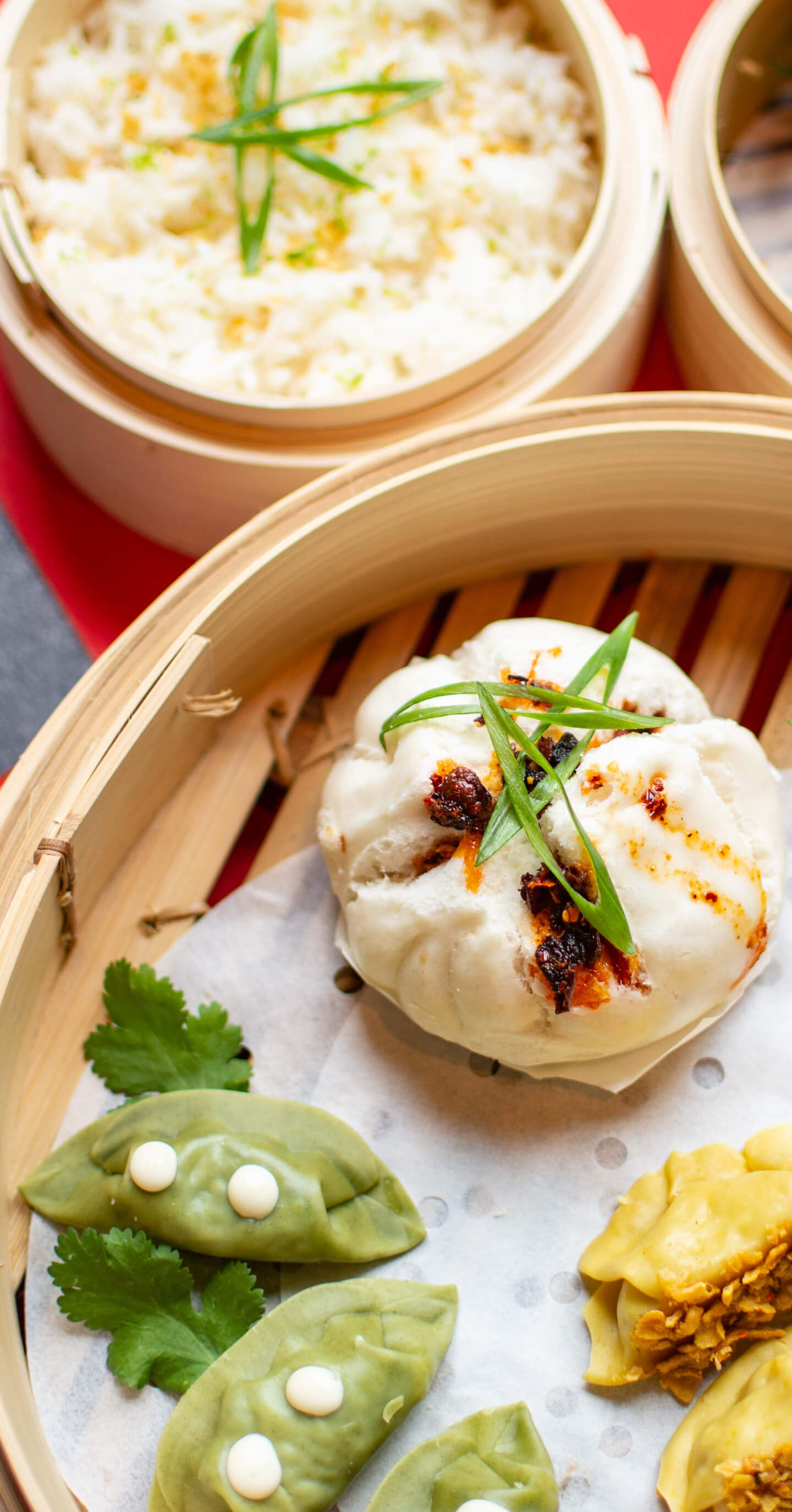 DIMSUM DISTRICT
ASIAN
At The Food Department we love the sound of a crowded floor, where the area is filled with sociable laughter, content munching and clinking glasses throughout. Basically, we are looking to steam up the windows with fun. To help us achieve this, we have asked the steamiest of concepts to jump aboard our adventure. And lucky for us all, this casual but delicious dimsum street food concept accepted the challenge. We couldn't be happier.
Overlooking the majestic Dam Square, DIMSUM DISTRICT is a concept you don't want to miss out on within The Food Department. That being said, we're quite sure you will immediately notice them due to their amazing steamer baskets. These key-items are more than just pretty to the eyes, they also help prepare the small bite-sized portions of flavoursome food they are known for. You can think of sharing dishes like Taiwanese bao buns, dumplings, deep fried sesame & ginger chicken and black pepper soft shell crab. DIMSUM DISTRICT presents itself as just funky Asian, unlike anything you've ever experienced before!
ASIAN FLAVOURS
It's a great spot to see Asian flavours come to life while taking in all the grandeur of Amsterdam and its architecture. The contrast of classic history and modern Asian food is intriguing, the food exciting and the experience unmissable. So, full steam ahead to The Food Department to shower yourself in Asian treats.
 
ADDRESS
The Food Department
Downtown Food Hall
2nd Floor Magna Plaza
Nieuwezijds Voorburgwal 182
1012 SJ Amsterdam
OPENING HOURS
Monday        CLOSED
Tuesday        CLOSED
Wednesday   12:00-21:00
Thursday       12:00-21:00
Friday            12:00-21:00
Saturday       12:00-21:00
Sunday          12:00-21:00
*Monday to Thursday we have limited availability, please check the open stands on the spot