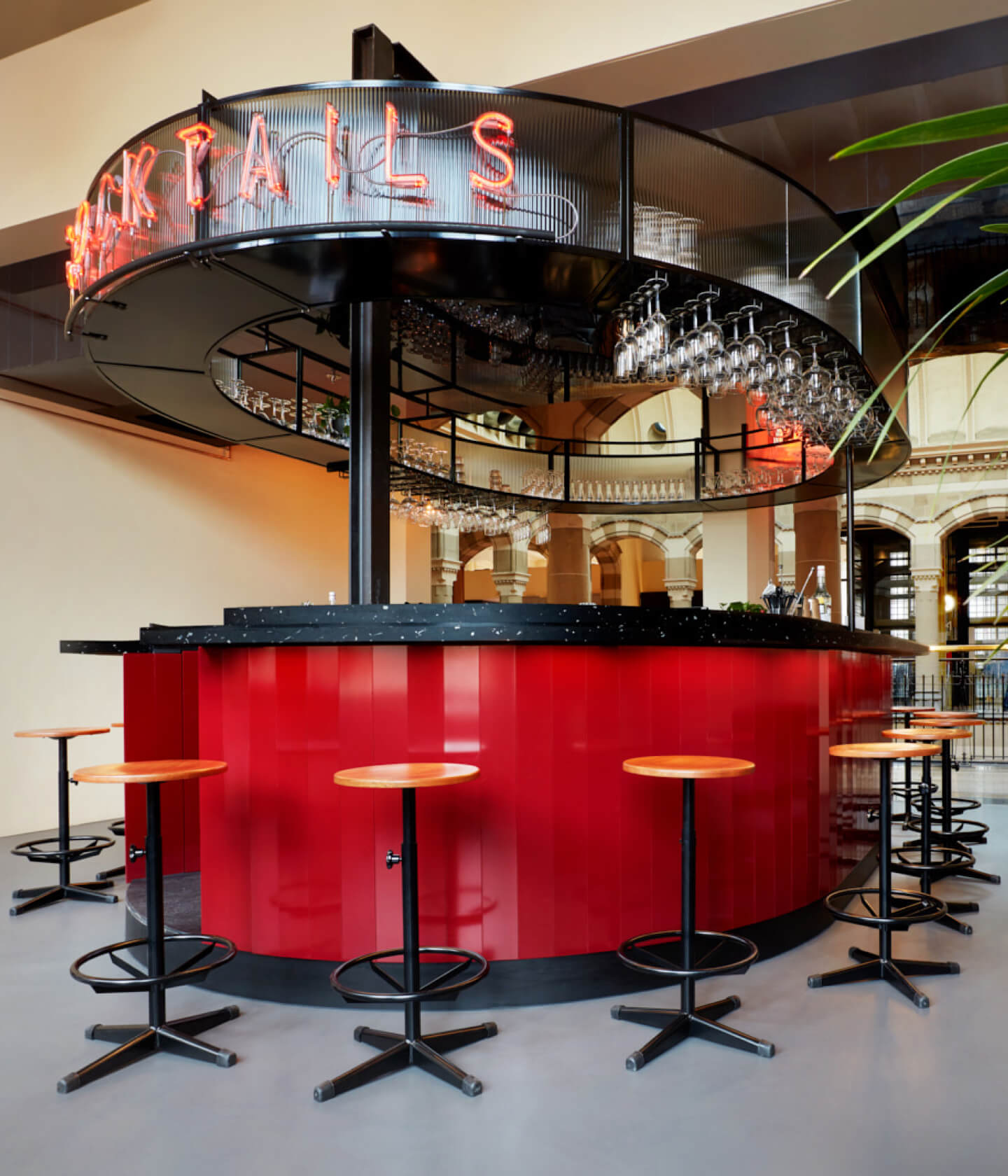 COCKTAILS
COCKTAIL BAR
A colourful drink, shaken or stirred by a bartender with the friendliest of smiles, some fresh garnish and the best mix of beverages, all in one stylish glass; can anything really beat that? Well, quite frankly, something can. Having all that, whilst gazing out the window and looking straight at Dam Square. Our cocktail bar has got it made with this unbeatable feature.
Feel like going "sjiek"? Then come visit this elegant spot and order a drink that suits your personal style. Will it be a brightly coloured Dark & Stormy, making your taste buds dance? Or will you go for a clean and crisp Gin & Tonic? Whatever item on the menu you feel like, we will shake it up for you quicker than you can say cocktail.
SHAKE THINGS UP
If you are looking for city vibrance mixed into the authentic classic feel of the Magna Plaza building, you should definitely visit this bar. Our bartenders will happily hit you up with some tasty beverages, day in day out.
So shake things up and come see us at The Food Department!
OPENING HOURS
Monday           11am - 10pm
Tuesday           11am - 10pm
Wednesday     11am - 10pm
Thursday          11am - 10pm
Friday               11am - 10pm
Saturday          11am - 10pm
Sunday             11am - 10pm