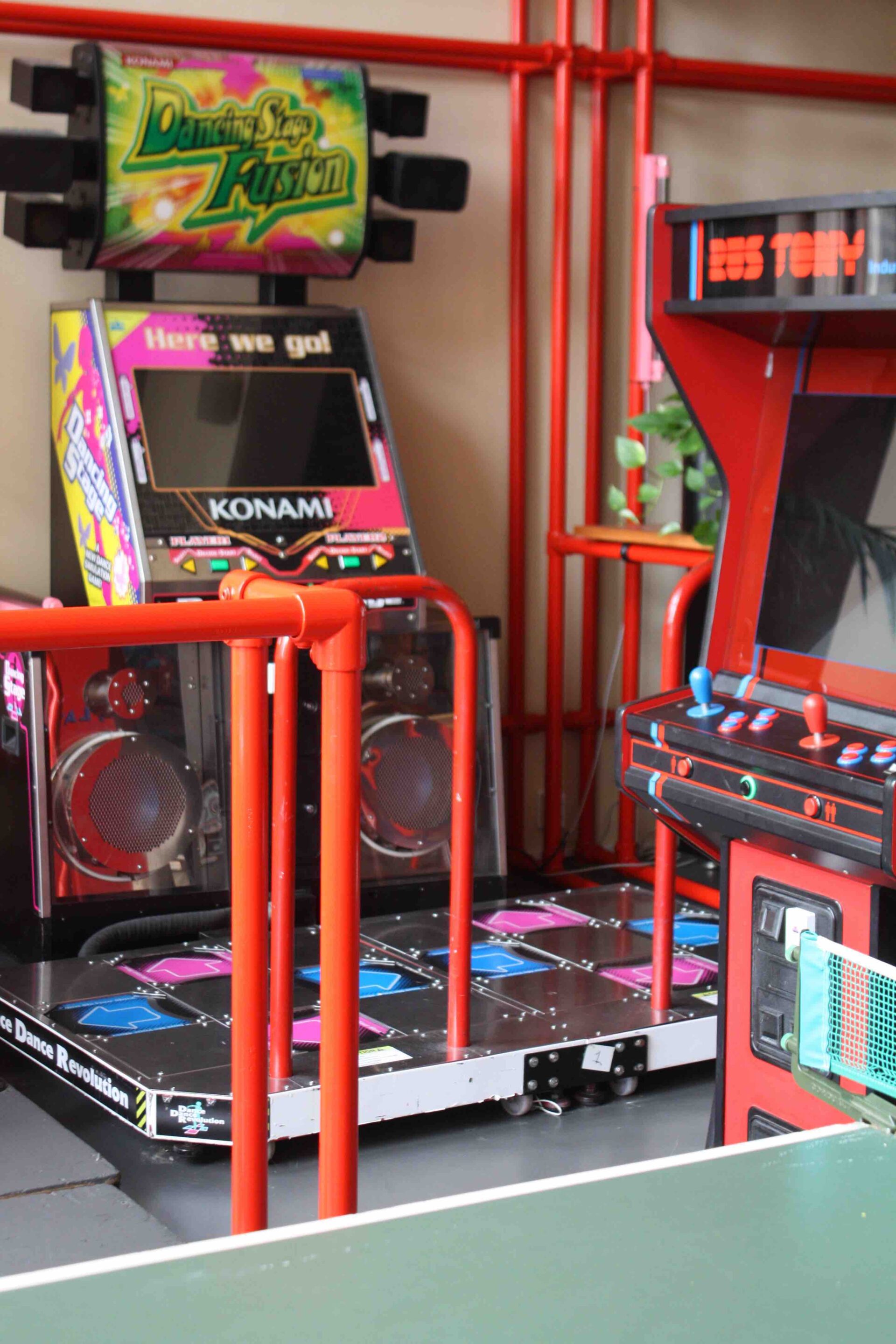 Ready? Set… Go!
Arcade
At The Food Department, Amsterdam's downtown food hall, we love combining food & fun – turning it up with our dj's on friday or hosting fun bingo nights while enjoying dinner. It's all possible here! To add on to the fun we've dedicated a special place within The Food Department to an arcade. Nothing beats playing vintage arcade games with your friends, right?
Pinball, Pacman, The King Of Air, Pandora's box, Dancing stage fusion, Arcade Classics, and more to come! check them out! You'd rather play pingpong or beat your opponent playing table soccer? Or both? Come down to The Food Department to enjoy your favorite food combined with your favorite games! 
You can get your game credit at one of our bars. Enjoy!
OPENING HOURS
Monday           11am – 10pm
Tuesday           11am – 10pm
Wednesday     11am – 10pm
Thursday          11am – 10pm
Friday               11am – 10pm
Saturday          11am – 10pm
Sunday             11am – 10pm